This section will be updated over time as I travel the world and meet interesting people in different places. People photography is my weakest subject, as I lean more towards nature and architecture. However I plan on working on that. I am not a fan of taking posed shots and I would rather get pictures of people in their natural element. In my opinion it captures humanity at its most raw and true form.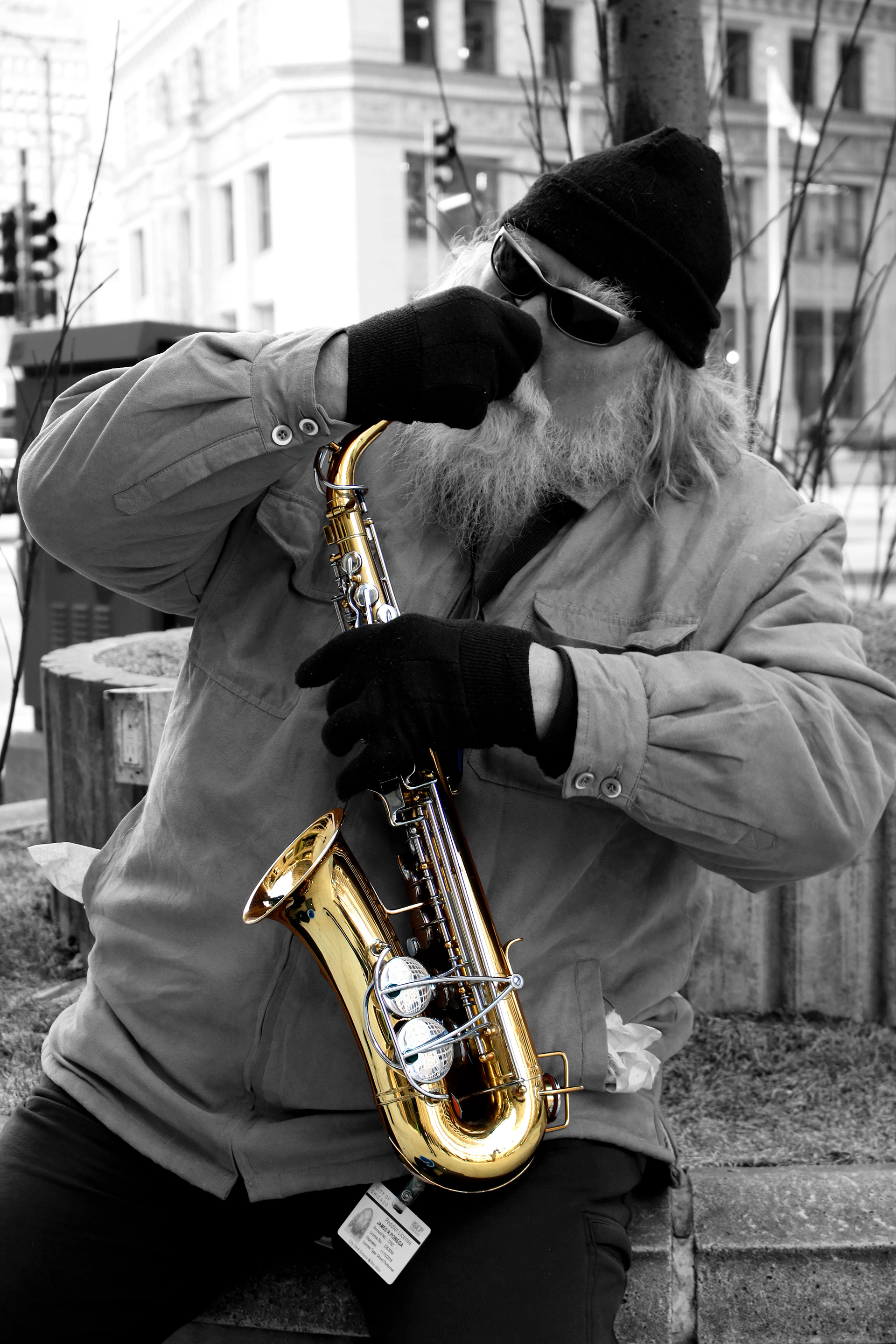 Saxophone Man - Chicago, Illinois 
If you look closely at the second picture he is playing the saxophone through his nose.